HOW DO WE PUSH PAST THE PERCEPTIONS OF RACE AND POVERTY TO ATTAIN HIGH STUDENT ACHIEVEMENT?
This Whole School Reform conference promises to provoke every participant to return to their schools and districts reflecting on the ways in which decisions and actions are leading to high expectations for students and improved student achievement. Every session will lead with a thought-provoking question to ponder and end with participants outlining the steps they will take to improve the current reality for their practices and ultimately the students in their care. With over 20 sessions to attend in three full-packed days of workshops, seminar shorts, and enticing general sessions, you must join us and become a part of the conversation!
three days of THREE FABULOUS GENERAL SESSION SPEAKERS
World-renowned poet, writer, commentator, activist, and educator. Her book Racism 101 includes bold, controversial essays about the situation of Americans on all sides of various race issues.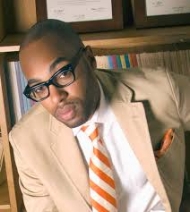 Dr. Emdin provides regular commentary on Aljazzera and the Huffington Post; where he writes the Emdin 5 series. He is the author of the award winning book, For White Folks Who Teach In the Hood and the Rest of Y'all too and his new book, Between The World and The Urban Classroom.
Roland Martin is a REACH WSR Conference favorite. As a syndicated correspondent, whose political views and input are heard and valued across many news programs, Roland brings a call-to-action message to all educators that cannot be missed.
ADDiTIONAL DYNAMIC SPEAKERS AND PRESENTERS
Currently the Felton G. Clark Distinguished Professor of Education at Southern University in Baton Rouge, Louisiana, Lisa D. Delpit is the former Executive Director/Eminent Scholar for the Center for Urban Education & Innovation at Florida International University, Miami, Florida. She is also the former holder of the Benjamin E. Mays Chair of Urban Educational Excellence at Georgia State University, Atlanta, Georgia. Originally from Baton Rouge, Louisiana, she is a nationally and internationally-known speaker and writer whose work has focused on the education of children of color and the perspectives, aspirations, and pedagogy of teachers of color.
Ruby K. Payne, Ph.D. is the founder of aha! Process and an author, speaker, publisher, and career educator. Recognized internationally for A Framework for Understanding Poverty, her foundational book and workshop, Dr. Ruby Payne has helped students and adults of all economic backgrounds achieve academic, professional, and personal success.
As an expert on the mindsets of economic classes and overcoming the hurdles of poverty, she has trained hundreds of thousands of professionals, from educators and school administrators to community, church, and business leaders.
Dr. Steve Perry is one of most sought-after educators in America. Widely respected by grassroots community members and internationally renowned leaders, his charismatic and compelling voice is an inspiration.
He is the educator Oprah Winfrey, Sean "P-Diddy" Combs, Bishop TD Jakes and Steve Harvey call on to offer insight to parents and children. A diverse array of politicians and groups, from the Urban League to ALEC, have reached out to Dr. Perry to better understand what matters to parents.
Karen L. Mapp, Ed.D., is a senior lecturer on education at the Harvard Graduate School of Education (HGSE) and the faculty director of the Education Policy and Management Master's Program. Over the past twenty years, Mapp's research and practice focus has been on the cultivation of partnerships among families, community members and educators that support student achievement and school improvement. She served as the co-coordinator with Professor Mark Warren of the Community Organizing and School Reform Research Project and as a core faculty member in the Doctorate in Educational Leadership (Ed.L.D.) program at HGSE. She is a founding member of the District Leaders Network on Family and Community Engagement, is a trustee of the Hyams Foundation in Boston, MA, and is on the board of the Institute for Educational Leadership (IEL) in Washington, D.C. From 2011 to 2013, Mapp served as a consultant on family engagement to the United States Department of Education in the Office of Innovation and Improvement.
Brockport Central School District Superintendent Dr. Lesli C. Myers has dedicated her life to the pursuit of high quality education. Throughout her career, Dr. Myers has made a tremendous impact on the field of education. She was the first African American president of the New York State School Counselor Association. She also testified before the United States Congress. It was her testimony, in part, that resulted in a spending bill for Fiscal Year 2008 that included the largest increase (77.5%) ever to the Elementary and Secondary School Counseling Program.
Monica George-Fields, President and CEO of Reimagine Excellence and Academic Consulting House, LLC (REACH) and was also a Special Education Monitor assigned to East Ramapo School District for Commissioner MaryEllen Elia. Monica brings 31 years of experience as a district-level leader, a turnaround school principal and an educator to the efforts of leading REACH©, LLC and former Senior Fellow of School Innovation for New York State Education Department. As the former Senior Fellow of School Innovation, Monica was the architect of State's Diagnostic Tool for School and District Effectiveness, a school and district review tool used to evaluate the practices of all federally identified schools and districts. She also led the charge to convert the New York State's required annual School Comprehensive Education Plans to 3-year strategic plans, which resulted in the adoption and implementation of the Strategic Plan for School Excellence for all 700 Focus and Priority Schools.
Dr. Karren Dunkley is a certified coach who specializes in intercultural competency, teacher-effectiveness and leadership coaching. Dr. Dunkley has enjoyed a life of service in education as an urban district leader, principal, teacher and coach. Her vision is to ensure equity, access and excellence for all scholars and their families. Dr. Dunkley currently serves as the principal of Parkway Center City High School in The School District of Philadelphia. During her tenure as principal, she has expanded Advanced Placement course offerings, developed an early college high school program with Arcadia University and increased community partnerships. Dr. Dunkley was recently honored with a Lindback Award for Distinguished Principal Leadership from the Christian R. and Mary F. Lindback Foundation.
Dr. Montero currently serves as principal of Timpview High School in Provo Utah. Prior to his current experience he served as Chief of Staff at Utah Valley University and principal of Alta High School. He is an author, presenter, and continues to lead school improvement efforts thorough various engagements with K12 and Higher Education. Dr. Montero's areas of emphasis include comprehensive school reform, systems development, and quantitative analysis.
Bernard Gassaway is a student and a teacher. As a student, he strives to discover how to become the ultimate learner. As a teacher, he strives to enable and empower his students to discover their life's passions through inquiry and deliberation.
Bernard has authored four books: Reflections of an Urban High School Principal, Education Denied: Children Challenges and Choices, Helping Principals Build Partnerships, and Gassaway's Principles for Principals: Caring and Effective Leadership.
...AND MANY MORE PRESENTERS!
*Register four participants and get the fifth person registration fee free - Also, see the incentives for our Whole School Reform Conference Returnees!
start your conference experience participating in the pre-conference session (February 15, 2019 7:00 P.M. - 9:00 P.M.)
When Undiscussables are Discussed
What are the topics that staff members seem to tip-toe around?
Are the undiscussables in your school or district community driving a divide and causing people to lose momentum?
How can the undiscussables be surfaced and discussed in an intellectually safe environment?
Housing- The Impetus for Segregated Schools and Innovative Solutions
Have housing tactics become the new Jim Crow of school segregation?
Why are schools in the north and west struggling with segregated schools, despite Brown v. Board of Education?
What innovative strategies are some schools and districts using to address school segregation?
Honest Conversations about Racial Tensions within School Communities
What happens to a school culture when the adults have issues with race relations?
How perceptions of race seep into students' self-confidence and willingness to take risks?
When the curriculum requires a discussion about historical race relations and tensions about current race relations collide?
3-Day sessions that Address The Needs of Specific Constituent Groups of Participants
District Learning Track
District leader round table
New staff on-boarding structures that contribute to successful schools
...and much more
School Leader Learning Track
School leader round table
Resetting the needle on generational schools
...and much more
Teacher and Instructional Coach Learning Track
Teacher and coach round table
Creating culturally responsive classrooms
...and much more
Student and Family Support Learning Track
Support team round table
Addressing the ghosts in the room
...and much more
Parent Liaisons and Associations
Parent liaise and association members round table
Leveraging school engagement versus school involvement
...and much more
Community-Based Organizations
CBO round table
 
...and much more
Daily 90-Minute Seminar Shorts
Day 1- Author Study
Spend 90-minutes with an author of a thought-provoking book discussing their research and the connections to improving student achievement. Also, participants have an opportunity to view and discuss one of three documentaries; 13th, Road to Brown, or The Finland Phenomenon.
Day 2- The practitioner's voice
Join practitioners who will present their best practices to addressing the academic needs of all students and creating and maintaining high expectations in their districts, schools, and classrooms.
Day 3- so what...now what
End your conference experience with a conversation with your colleagues discussing the details of your actions plans strategies for addressing high expectations and academic achievement in your community.
*To take advantage of the fifth person's registration fee free offer, four participants must register at the same time. The fifth person to attend the registration fee free, should email meetings@worldtek.com for their registration code. Please note, this offer does not cover travel and lodging. Participants who attended the 2018 WSR will receive a $50 food voucher and participants who attended both the 2017 and 2018 WSR conferences will receive a $75 food voucher. These vouchers are non-transferable.